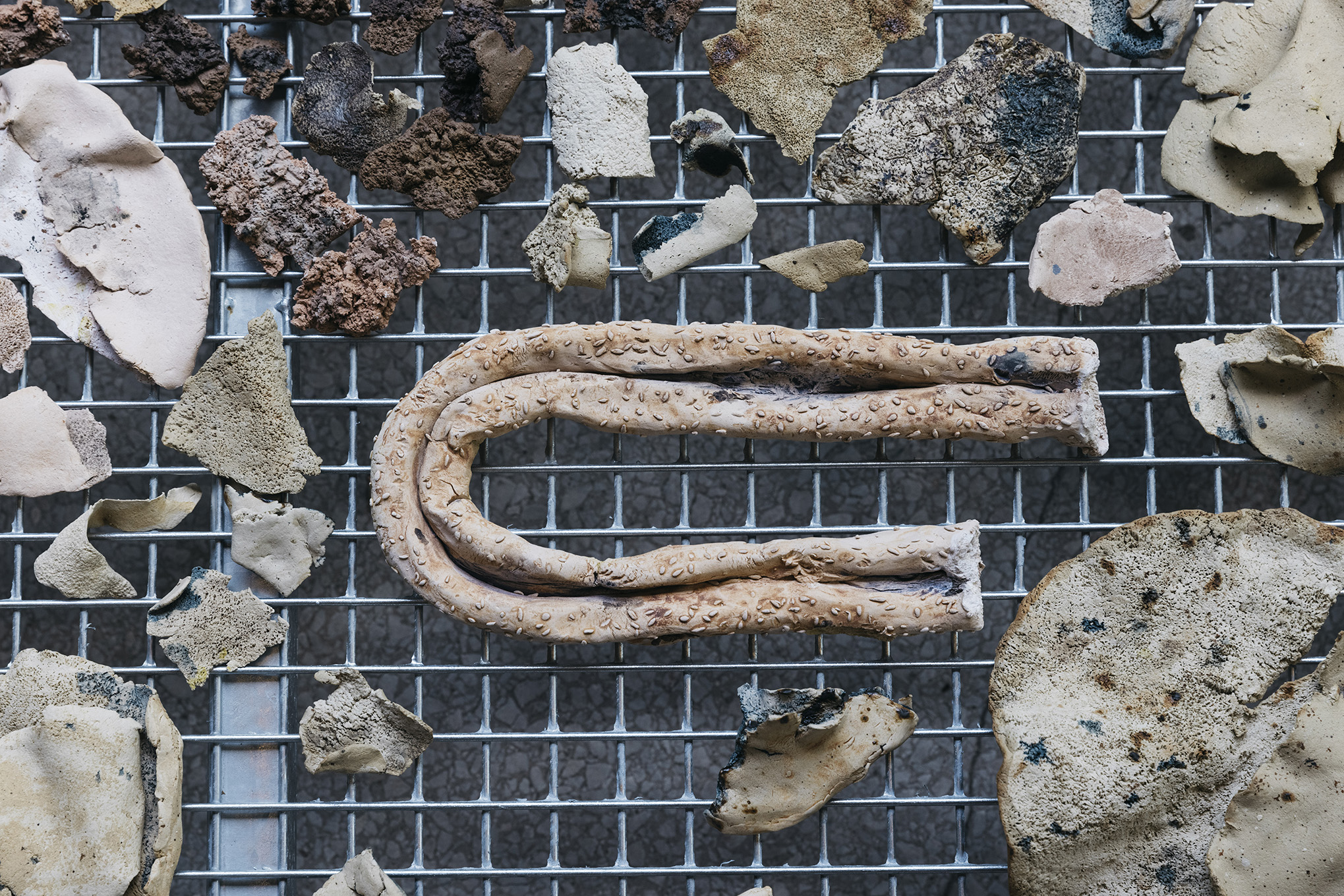 Archivists, Plumbers, and Foragers
Jumana Manna, Artist, Visiting Scholar, International Consortium of Critical Theory Programs

In this lecture, Jumana Manna will speak about her dual practice as sculptor and filmmaker, and the differing yet complimentary processes of abstraction and storytelling that she employs within both mediums. She will focus on her ongoing inquiry into the paradoxes of the modernist urge to categorize and preserve. An urge that often entails an artificial freezing of time, keeping a record of disappearing cultural forms while often being the root of the erasure of those forms. Manna will also address other recurring themes in her artistic practice such as scale and circulation, waste and infrastructures, scaffolds and crafts, bodies and fragmentation.
Jumana Manna is a visual artist working primarily with film and sculpture. Her work explores how power is articulated through relationships, often focusing on the body, land, and materiality in relation to colonial inheritances and histories of place. She has won several awards for her films and artistic practice, including the A.M. Qattan's Young Palestinian Artist Award, CPH: DOX New Visions Award, and Dokufest Kosovo's Green Dox Award. Recent solo exhibitions include MuHKA Museum of Contemporary Art Antwerp, 2021; Home Works Forum 8, Beirut, 2019; Douglas Hyde Gallery, Dublin and Henie Onstad Museum, Sandvika, 2018; Jeu de Paume, Paris and CAPC Bordeaux, 2017. Her exhibition at BAMPFA will run from December 8 – March 6, 2022. Manna was raised in Jerusalem and is based in Berlin.
The lecture will be audio recorded. For more information, please contact info.ictconsortium@berkeley.edu.
Presented by the International Consortium of Critical Theory Programs, with support from the Andrew W. Mellon Foundation and the Vice Chancellor for Research at the University of California, Berkeley.