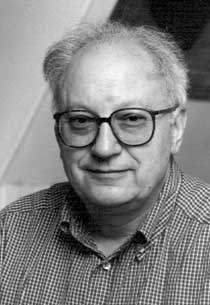 Being Communist, Becoming Other
Etienne Balibar
Anniversary Chair Professor at the Center for Research in Modern European Philosophy (CRMEP), Kingston University and Visiting Professor, Department of French and Romance Philology, Columbia University
Etienne Balibar will reflect on his relationship to reading Marx, starting with Reading Capital, his early work co-written with Louis Althusser. He will seek to reconstruct his relation to Marx's thought, communism, and engage the question of communism for the present and future.
Etienne Balibar teaches at Columbia every Fall semester. He is Professor Emeritus of moral and political philosophy at Université de Paris X – Nanterre and Professor Emeritus of Humanities at the University of California, Irvine. He also holds a part-time Anniversary Chair in Modern European Philosophy at Kingston University, London. He has published widely in the areas of epistemology, Marxist philosophy, and moral and political philosophy in general. His works include Lire le Capital (with Louis Althusser, Pierre Macherey, Jacques Rancière, Roger Establet) (1965); The Philosophy of Marx (1995); Spinoza and politics (1998); Politics and the Other Scene (2002); We, the People of Europe? (2003) ; Equaliberty (2014); Violence and Civility. On the Limits of Political Philosophy (2015); Citizen Subject. Foundations for Philosophical Anthropology (2017); Secularism and Cosmopolitanism (2018).
On Tuesday, November 26, Critical Theory presents a seminar with Professor Balibar, in discussion with Zeynep Gambetti (Boğazici University, Turkey) and Jacques Lezra (UC Riverside), from 10:00 am to 12:00 Noon at 3401 Dwinelle Hall. Advance Registration is required. To register, please contact info.ictconsortium@berkeley.edu
Zeynep Gambetti is Associate Professor of Political Theory at Boğazici University. She obtained her Ph.D. at the University of Paris VII in 1999. Her work focuses on collective agency, ethics, and public space. She has carried out extensive research on the transformation of the conflict between the Turkish state and the Kurdish movement, with particular emphasis on space as a vector of relationality. She collaborated with Joost Jongerden to edit the special issue of The Journal of Balkan and Near Eastern Studies on the spatial dimensions of the Kurdish question in Turkey. She has also published several theoretical articles and book chapters on Hannah Arendt's political thought and subjectivity, in particular, "The Agent Is the Void! From the Subjected Subject to the Subject of Action," in Rethinking Marxism (2005), and "Conflict, 'Commun-ication' and the Role of Collective Action in the Formation of Public Spheres" in Publics, Politics and Participation: Locating the Public Sphere in the Middle East and North Africa (edited by Seteney Shami, SSRC Publications, 2009). She is the co-editor of Rhetorics of Insecurity: Belonging and Violence in the Neoliberal Era (with Marcial Godoy-Anativia, New York University Press, 2013), The Kurdish issue in Turkey: A Spatial Perspective (with Joost Jongerden, London/New York, Routledge, 2015), and Vulnerability in Resistance: Politics, Feminism, Theory (with Judith Butler and Leticia Sabsay, Duke University Press, 2016).
Jacques Lezra is Professor and Chair of Hispanic Studies at UC Riverside.  A scholar of comparative as well as Spanish-language literature, Lezra focuses his research in the fields of philosophy; the literature and visual culture of Spain and Europe in the early modern period; Marx and Marxism; and the theory, philosophy and practices of translation.  His most recent books are República salvaje: De la naturaleza de las cosas (Macul 2019); On the Nature of Marx's Things (Fordham 2018), Untranslating Machines: A Genealogy for the Ends of Global Thought (Rowman & Littlefield, 2017), 'Contra todos los fueros de la muerte': El suceso cervantino (La Cebra, 2016) and Lucretius and Modernity (co-edited with Liza Blake; Palgrave, 2016).  His Wild Materialism: The Ethic of Terror and the Modern Republic (Fordham 2010) has been published in a Spanish translation (2012) and in Chinese (2013).  Earlier work includes a first book, Unspeakable Subjects: The Genealogy of the Event in Early Modern Europe and his edition (with Georgina Dopico Black) of Covarrubias's ca. 1613 Suplemento al Tesoro de la Lengua Castellana.  In addition, Lezra has edited collections of essays on Allegory and Political Representation (with Tara Mendola); on the work of Althusser, Balibar and Macherey; and on Spanish republicanism.  He has published widely on Cervantes, Lope, Shakespeare, contemporary and early modern translation theories and practices, Freud, Althusser, Woolf, animality studies, and other topics.  Lezra is the co-translator into Spanish of Paul de Man's Blindness and Insight.  With Emily Apter and Michael Wood, he is the co-editor of Dictionary of Untranslatables (2014), the English translation of Vocabulaire européen des philosophies.  With Paul North, he edits the Fordham University Press book series IDIOM.