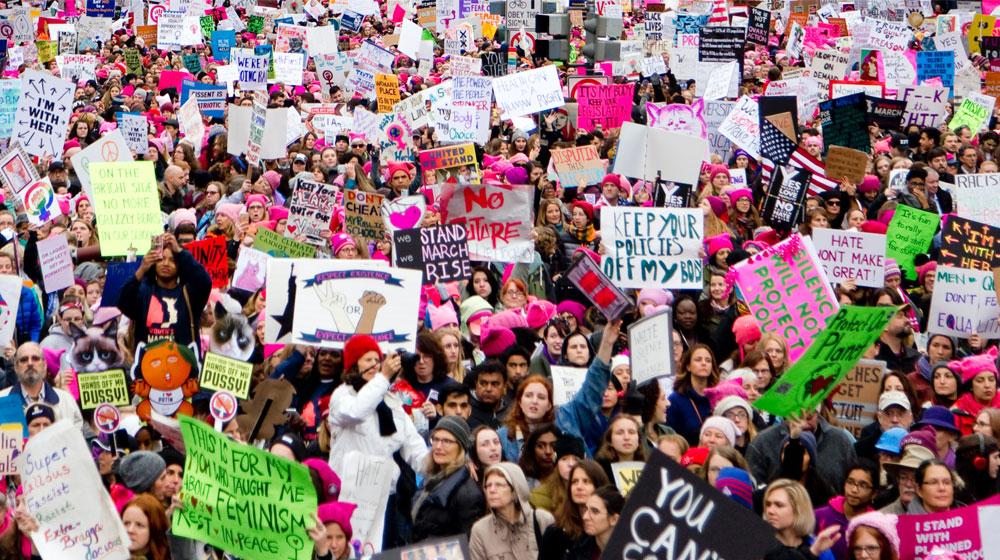 From Disobedience to Solidarity: Confronting Authoritarianisms
From the Euromaidan protests and the Arab Spring to Black Lives Matter and Ni Una Menos, in recent years we have seen movements of collective mobilization and radical hope that are now threatened by criminalization of dissent, repression and (both civil and international) war. The recent rise to power of right-wing populist movements and fraternal consolidation among authoritarian leaders are posing new challenges to movements for democratization and struggles for freedom, equality and the right to live among the marginalized, especially women and LGBTQI people. What happens when these movements are criminalized rather than being protected by legal or human rights? And how can solidarities be reimagined and practiced in a pluralist register beyond invocations of unity and homogeneity?
Against this background, the seminar will provide a forum for discussing the political potential of various forms of what Hannah Arendt called "acting in concert" in the current political conjuncture. It will engage a range of interlocutors in a discussion of transnational scope on resistance, civil disobedience and transformative imaginaries and practices of solidarity, with special emphasis on the ways resistance movements have, and must, respond to the urgent challenges of Authoritarianism today.
Organized by the Centre de Cultura Contemporània de Barcelona (CCCB) and the International Consortium of Critical Theory Programs.
Thursday, April 28*

9:00 – 9:15 am
Opening Remarks
9:15 – 11:15 am
The Threat of Authoritarianism. Democracy at Stake                                   
Robin Celikates / Judith Butler / Zeynep Gambetti / Debaditya Bhattacharya
11:45 am – 1:45 pm
Non-Violence and Self-Defense. The Legitimacy of Civil Disobedience
Josep Lluís Martí / Elsa Dorlin / Robin Celikates / Joan Vergés
*At 6:30 pm, the CCCB presents a public event related to the seminar, "The Power of Dissent," with Judith Butler, Jean Wyllys, and Verónica Gago.
Friday, April 29
9:00 – 11:00 am
Criminalization of Dissent
Jordi Vaquer / Jean Wyllys / Ayça Çubukçu / Elena Loizidou
11:30 am – 1:30 pm
Collective Action, Solidarity, Social Change
Marta Segarra / Verónica Gago / Clara Serra / Eva von Redecker / Lina Meruane
1:30 – 1:45 pm
Final Remarks
Also participating as discussants:
Fadi Bardawil
Gisela Catanzaro
Rosaura Martínez
Leticia Sabsay
Participants: Judith Butler, Robin Celikates, Zeynep Gambetti, Ayça Çubukçu, Elsa Dorlin, Verónica Gago, Elena Loizidou, Jean Wyllys, Fred Bauma, Debaditya Bhattacharya, Eva von Redecker, Marta Segarra, Jordi Vaquer Fanés, Josep Lluís Martí, Joan Vergés Gifra, Clara Serra, Lina Meruane, Rosaura Martínez Ruiz, Gisela Catanzaro, Fadi Bardawil, Leticia Sabsay
Free with pre-booking. Prior registration is via email to suport.debats@cccb.org (until April 25) with a brief explanation of your profile and your interest to attend the seminar. Limited seating available.
The seminar will be video recorded. The recording will be available on the CCCB's YouTube channel after the event.