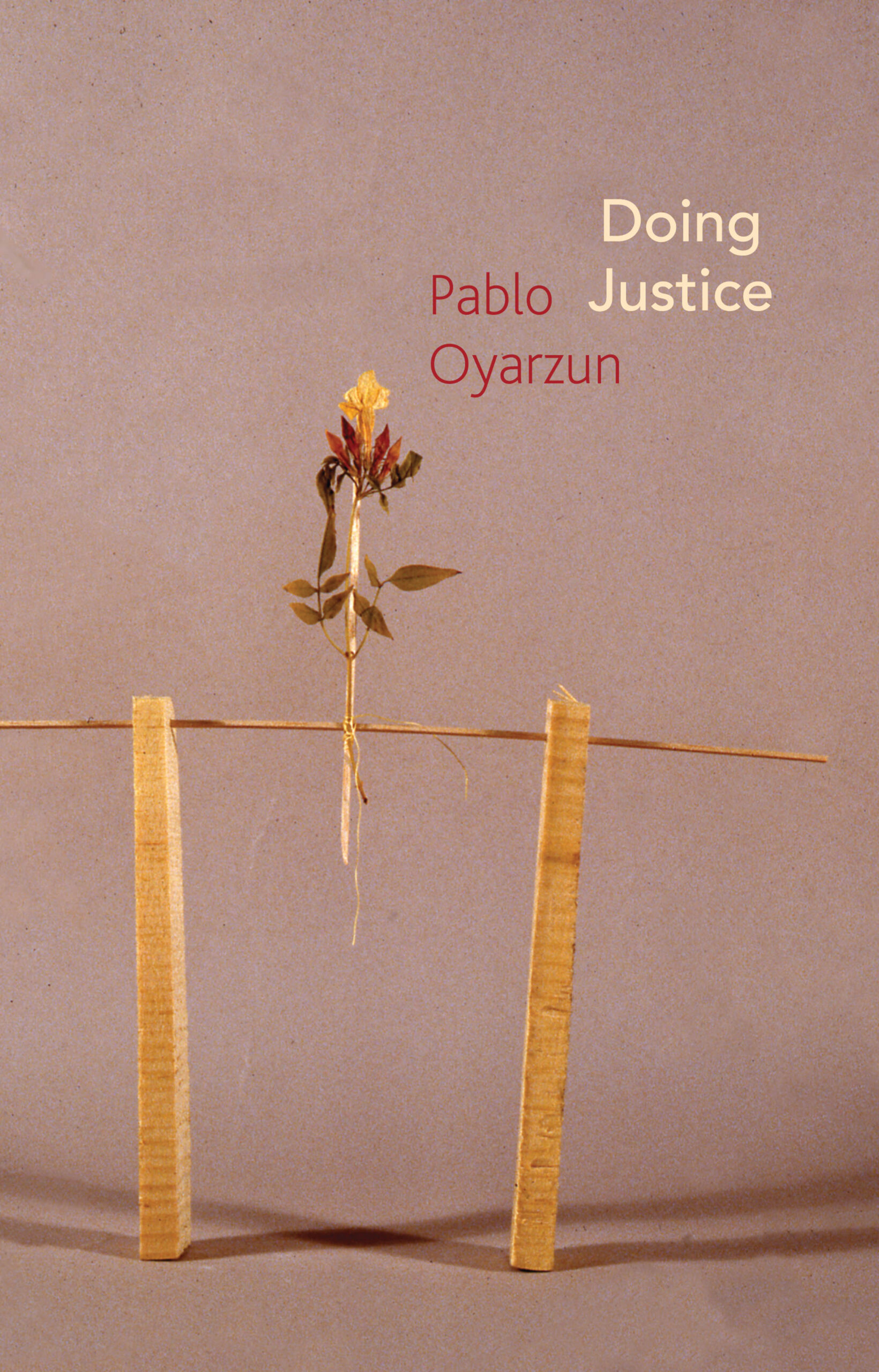 Conversation on Doing Justice
Pablo Oyarzún (University of Chile), Julia Ng (Goldsmiths, University of London), Paul North (Yale University), M. Ty (University of Madison, Wisconsin), moderated by Jacques Lezra (UC Riverside)

Register here to receive a personalized Zoom link to join the webinar.
Join the International Consortium of Critical Theory Programs for a virtual event in a series of interventions organized by the Critical South book series.
Doing Justice, a conversation with the author Pablo Oyarzún (University of Chile), Julia Ng (Goldsmiths, University of London), Paul North (Yale University), M. Ty (University of Madison, Wisconsin), moderated by Jacques Lezra (UC Riverside).
Pablo Oyarzún is one of the foremost Benjamin scholars in Latin America. His writings have shaped the reception of Walter Benjamin's work in Latin America and have been central to the effort to identify the tasks and responsibilities of the kind of critical theory that would interrupt social violence. In this book Oyarzún examines some of the key concepts in Benjamin's work—including his concepts of translation, experience, history and storytelling—and relates them to his own systematic reflection on the nature and implications of "doing justice." What is meant by the words "justice was done"? The passive voice is important here. On the one hand, justice does nothing: it is not an agent, it can only prevail or fail, and if it fails, it does so without limit. On the other hand, the passive voice alludes to the agents of an action while covering them up; the allusion is the masking of the identity and traces of the person who accomplishes the action. And this cover-up can be dangerous: it can cover-up the executioners, who are subjects that everyone can confirm anonymously, without their being recognized and without their wanting to be recognized. Justice, argues Oyarzún, can only be done in the active effort to do justice—or, as Benjamin would say, in the striving to turn the world into the highest good.
Critical South, a book series of the International Consortium of Critical Theory Programs published by Polity, aims to galvanize cross-regional conversations and expand the spatial-temporal, linguistic sense of contemporary critical theory. The series publishes texts from important traditions in critical thought emerging from the southern hemisphere that have generally not entered into discussions of critical theory in English, translating works that redefine the global scope and foci of critical thought for the present.
For more information, contact icctpbooks@berkeley.edu.
Presented by the International Consortium of Critical Theory Programs, with support from the Andrew W. Mellon Foundation and the Vice Chancellor for Research at the University of California, Berkeley.